A Holiday Concert with Rose Jang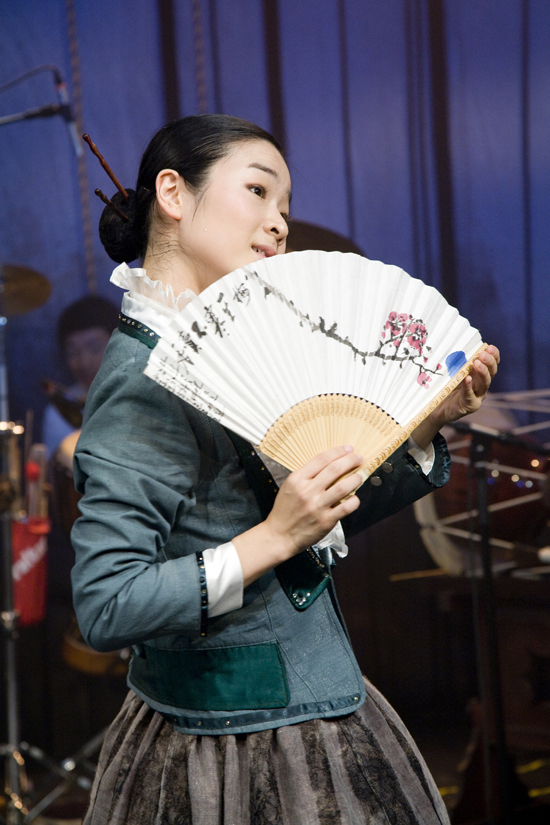 Tuesday, January 11, 7PM
Gallery Korea of Korean Cultural Service NY
Presented by the Pansori Project ZA, 'Pansori Brrecht: Sacheon-Ga' is inspired by Bertolt Brecht's play 'A Good Woman of Szechuan.' It is innovative because from the perspective of traditional Korean music, exotic rhythms and melodies have been added with more than 13 instruments. The script writer and composer of this work, Lee Jaram received much acclaim from professional theatre experts in Europe and drew the "Best Actress Award" at the International Theater Festival 'Kontakt' in Poland this year.
Pansori Project ZA was formed right after 'Pansori Brecht: Sacheon-Ga'premiered in 2007. Pansori Project ZA consists of promising artists in Korea from various fields of arts: traditional Korean music, pop music, theatre and contemporary dance. Their endeavors have resulted in creating a new style of "intercultural" theatre based on Pansori's own aesthetic inspirations.
Admission is free but RSVP is required. Please contact the Korean Cultural Service NY at 212.759.9550 or email us: info@koreanculture.org to save your place.
---
범양해운은 전 세계 어디로나 예술품 전시그림작품, 도예, 조각등 전문운송업체입니다. 특별전문포장으로 수많은 작가들이 이용하는 범양해운!! 지금 문의하세요. 201-755-0090 (24시간무료견적). http://www.pumyangusa.com