A Holiday Concert with Rose Jang Dec.21. 7:30PM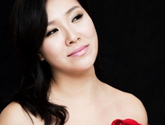 A Holiday Concert with Rose Jang

Tuesday, December 21, 7:30PM
Richardson Auditorium at Alexander Hall, Princeton University
(61 Nassau Street, Princeton, NJ)

Internationally acclaimed pop opera artist, Rose Jang, will perform an evening of classical arias, popular selections from musicals, and Christmas carols in her holiday concert at Princeton University.
Rose Jang is a Korean-American operatic pop singer who is known throughout Korea for singing operatic arias, selections from musicals, and pop songs.  She is regarded for a vocal style that blends the genres of opera and pop with a voice that many describe as angelic.  Rose reached a record breaking number one on numerous music charts including her rendition of the song Memory from Musical Cats.  She has won a number of awards for her accomplishments in music including Outstanding Vocalist in the Classical category at the South Korean Entertainment Awards.  Rose has performed in numerous concerts and most recently sang the national anthem for the 2010 Formula 1 Grand Prix and performed during the 2010 FIFA World Cup South Africa. In addition to her music career, Rose Jang is also an ambassador of Tourism for the Korean Tourism Office and UNESCO. In 2009 she became a spokes model for LANCOME cosmetics.
Tickets are $20 – $70.  To purchase tickets, please call 609-258-5000  For more information,  contact Christine J. Productions at 732-317-8180 or visit
http://www.cjpny.com, http://www.rosejang.com

---
범양해운은 전 세계 어디로나 예술품 전시그림작품, 도예, 조각등 전문운송업체입니다. 특별전문포장으로 수많은 작가들이 이용하는 범양해운!! 지금 문의하세요. 201-755-0090 (24시간무료견적). http://www.pumyangusa.com