2010 DUMBO DANCE FESTIVAL Sep.23-26.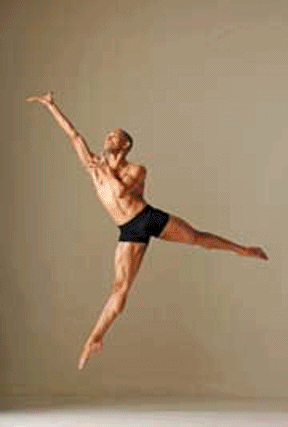 2010 DUMBO DANCE FESTIVAL
September 23- 26; gala on September 23, 7PM
Main dance performances: John Ryan Theater
(25 Jay Street, Brooklyn)
Site-Specific works: the DUMBO waterfront
(Pier 1 & Brooklyn Bridge Park)
WHITE WAVE presents its 10th Annual DUMBO DANCE FESTIVAL, a three-day showcase of innovative contemporary dance featuring both emerging and established dancemakers. This year's Festival presents 87 companies with 450 performing artists from throughout the US, Europe and Asia. The 2010 DUMBO DANCE FESTIVAL runs in tandem with the DUMBO Arts Festival, which transforms our distinctive waterfront neighborhood into the single largest urban forum for experimental art in the United States.  For the first time, the DUMBO DANCE FESTIVAL will include a series of site-specific works along the DUMBO waterfront. Designed to be interdisciplinary, these pieces are collaborations between choreographers, composers, live musicians, film and video artists as well as fashion/costume designers.
All Festival performances are free; Gala Benefit tickets are $100 and up.  To purchase Gala tickets, call Smarttix at 212-868-4444       212-868-4444   or visit http://www.smarttix.com. For more information on the festival, contact  718-855-8822   718-855-8822 .
---
범양해운은 전 세계 어디로나 예술품 전시그림작품, 도예, 조각등 전문운송업체입니다. 특별전문포장으로 수많은 작가들이 이용하는 범양해운!! 지금 문의하세요. 201-755-0090 (24시간무료견적). http://www.pumyangusa.com