Movie Night "GHOST" Oct.31.4:00. NY.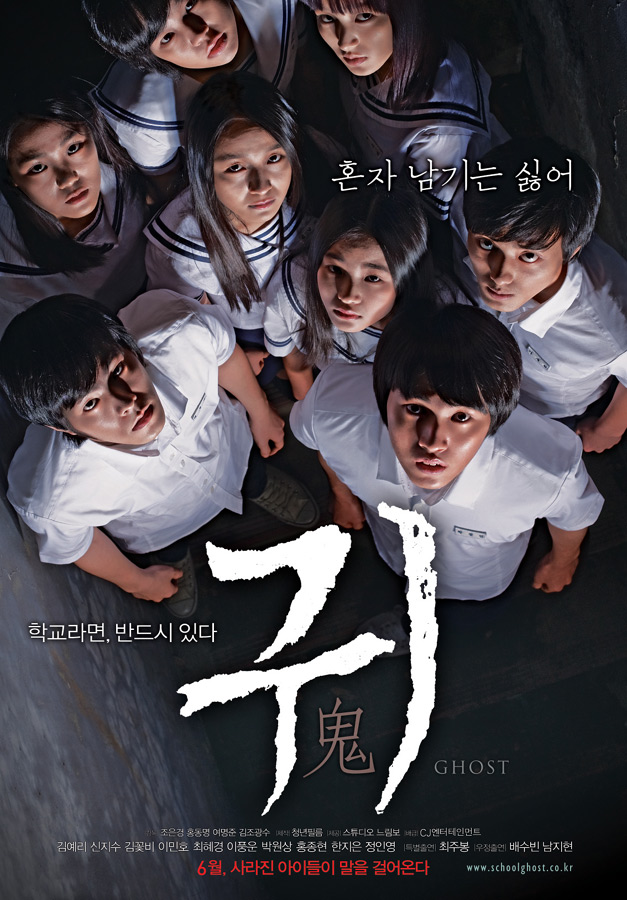 Movie Information

Director : JoGwangSoo Kim, MyungJun Yeo, EunKyung Jo, DongMyung Hong 
Guest Speaker : 
Genre : Horror
Runtime : 109(min.)
When : Sunday, October 31, 4:00pm      
Where : Tribeca Cinemas (54 Varick Street., NYC, <1, A, C, E trains to Canal St.>, First Come First Serve Basis)

       Every summer it's horror movie time in Korea, but this year, BE WITH ME captured attention not by scaring the pants off its audience, but by offering a fresh take on the omnibus ghost film by some of Korea's hottest young directors who take the traditional horror movie in a funnier, more experimental and more moving direction. These three stories about ghosts star a cast of some of the best young actors in Korea including Kim Kkot-Bi (BREATHLESS) and Kim Ye-Ri (PAJU) and they center around the loneliness of the ghost. From the tale of  two best friends (and the boy who got one of them pregnant) competing for a single slot at a top college, to the story of a boy branded as a loser because he sees dead people, this is one of the freshest takes on the genre to come along in years.